Statement from Centers, Institutes & Programs on Racial Injustice and Ending White Supremacy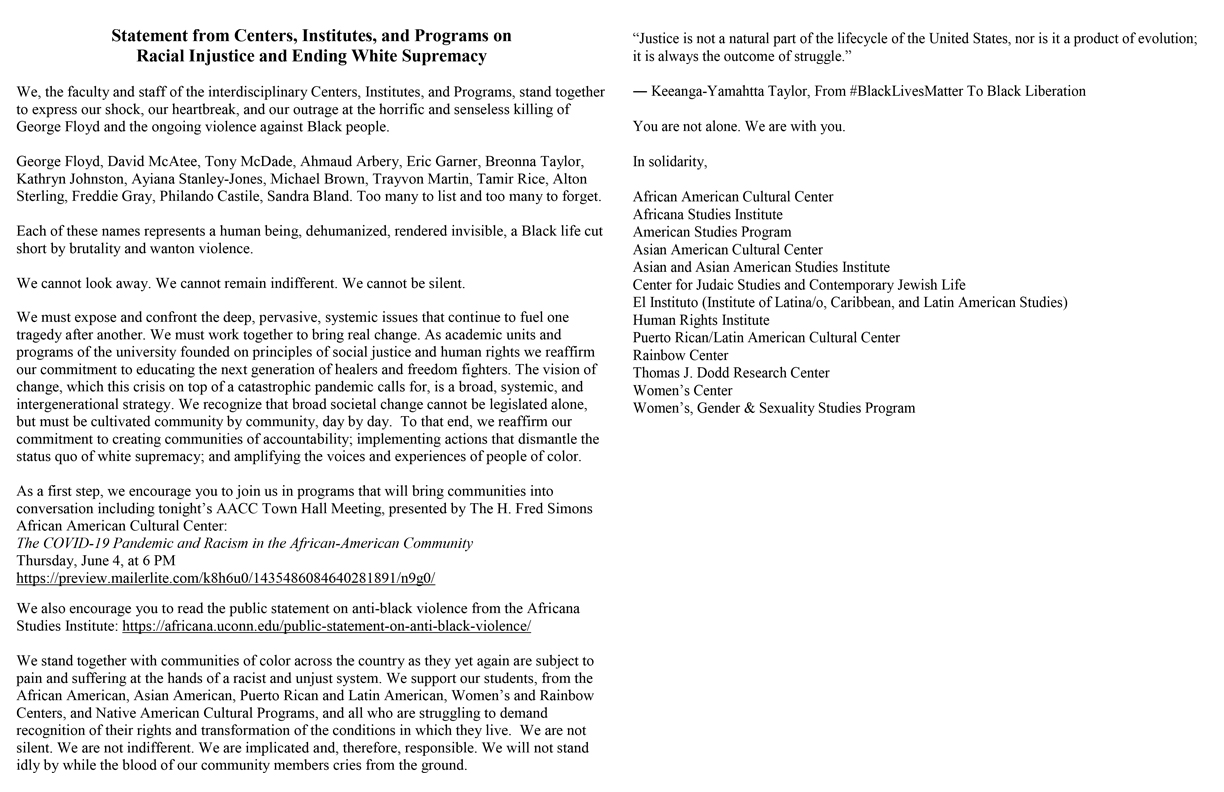 Daily Campus: "AsACC is Home"
Alumni Spotlight
Throughout the 26 years since the Asian American Cultural Center's establishment, exceptional individuals have come and gone. We here at AsACC want to recognize those past individuals, as well as the current students that stay active and take initiative within our community.
The Asian American Cultural Center would like to thank all the Alumni for taking time out of their busy schedule to share their experiences. We hope to see you back at AsACC soon!
Zoom Drop-In Hours @ AsACC!
AsACC will continue to have office hours throughout the summer; if you would like a meeting please email staff to schedule a meeting:
Please continue to stay safe and healthy!
-AsACC Staff
Asian American Cultural Center
2110 Hillside Rd. U-3186
Storrs, CT 06269-3186
(860) 486-0830
asacc@uconn.edu
Latest News
Covid-19 Free Webinar Series: The MGH Center for Cross-Cultural Student Emotional Wellness is excited to announce a collaboration with the MGH Institute of Health Professions (IHP) and the Harvard Graduate School of Education's "Let's Talk!" Conference to launch a free COVID-19 educational webinar series focused on the emotional well-being of Asian and Asian American students. Click Here to register and find more information!
Show your Support for AsACC!
We are now selling our "One Community" AsACC t-shirts! Purchase on-line and then stop by the center, SU Room 432 to pick up your shirt.  Website can be found at the UConn Bursar Office, Cash Operations page – UConn Marketplace – or click here: UConn Marketplace
Thanks for your support!