Latest News
Celebrating 25 Years at UConn!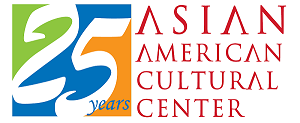 UCONN Asian American Cultural Center Scholarships & AMP Awards
The Asian American Cultural Center (AsACC) is thrilled to announce the availability of scholarship opportunities as of February 1, 2019.  The scholarships and awards are described below and the winners will be announced at our annual Senior Night and Awards Banquet on Sunday, April 28, 2019. Applications will be available at the center and on our website's homepage under AsACC Scholarships & AMP Awards.  Due date 3/29/19.
Show your Support for AsACC!
We are now selling our "One Community" AsACC t-shirts!
Purchase on-line and then stop by the center, SU Room 432 to pick up your shirt.
Website can be found at the UConn Bursar Office, Cash Operations page – UConn
Marketplace – or click here: UConn Marketplace
Thanks for your support!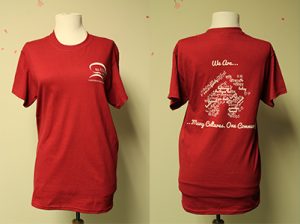 Alumni Spotlight
Throughout the 25 years since the Asian American Cultural Center's establishment, exceptional individuals have come and gone. We here at AsACC want to recognize those past individuals, as well as the current students that stay active and take initiative within our community.
The Asian American Cultural Center would like to thank Lien La and Arsal Shah for taking time out of his busy schedule to share their experiences. We hope to see you back at AsACC soon!
Art Mural Contest
Art is a mirror, and community art reflects its collective spirit. Enter your creative vision for the first annual UConn Asian and Asian American mural competition. The winner will have their design converted into a wall mounted paint-by-number mural in the Asian American Cultural Center, plus a $400 prize.
Submit your work and share your interpretation of the pride of UConn's Asian and Asian American community.
Sponsored by the Asian American Cultural Center and the Asian and Asian American Studies Institute.
SUBMISSION PERIOD ENDS MARCH 25TH, 2019.
Submission can be digitally drawn or drawn by hand and scanned, but it must be submitted as a PDF file. Include a brief (200 word maximum) "Artist Statement" explaining your art, your creative process and/or what the theme means to you.
All submissions or questions can be emailed to merz.lim@uconn.edu or call 860.486.0830.