Angela Rola – Director (1993-Present)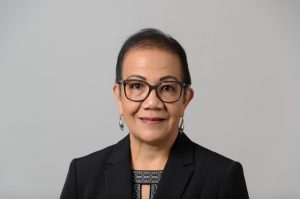 Angela Rola (pronouns: she/her/hers) is the founding Director of the Asian American Cultural Center at the University of Connecticut, Storrs campus. She has developed a variety of programs focusing on the diverse Asian American community in both the State of Connecticut and across the nation. Angela has developed two mentoring programs, Asiantation Mentoring Program– a program for entering UConn students and K.U.B.E. (Kids & UConn, Bridging Education) – a community-based program for middle school students. In addition to directing the center, she teaches a course on The Asian American Experience, a required course for all AMP Mentors and lectures extensively in undergraduate and graduate courses on campus as well as other public and private schools, and for profit and non-profit companies nationwide. She is a diversity trainer for state mandated training and develops site appropriate training programs.
Angela serves on numerous committees and task forces throughout the University. From 1991-93 she was President of the UConn Asian Faculty & Staff Association and now holds an Executive Board position. Within the state of Connecticut, Angela served as one of the commissioners for the Commission on Equity & Opportunity (CEO) from 2008-2017.  She was appointed as one of six Asian Americans to represent the concerns of the community in the state.
Angela has received many awards both on campus and throughout the state. The CT Women's Education and Legal Fund (CWEALF) named her as one of the October 2010 recipients of the "One Woman Makes a Difference" award honoring women who have personally and professionally made a difference in the lives of women and girls in Connecticut. In 2015, the National Association of Student Personnel Administrators (NASPA) awarded her the Henry Gee Outstanding Mentoring Award from the Asian/Pacific Islander, Desi American (APIDA) Knowledge Community.
merz lim – Associate Director of Programming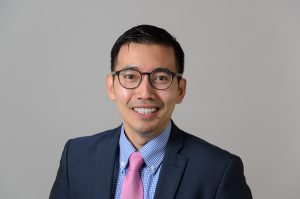 merz lim (pronouns: he/him/his) is the Associate Director for Programming at the Asian American Cultural Center.  merz began his student affairs career at Texas A&M University in 2008.  He then pursued his M.A. in Higher Education in Student Affairs at UConn working as a graduate assistant at AsaCC. He has also held other positions at University of Maryland-College Park and Rutgers University-New Brunswick, NJ working within Asian Pacific Islander American (APIA) students.  His passion for working within the APIA lens ignited when he went to UConn and found himself challenged and inspired by a community who cared about giving back and dissected the intersections of being APIA.   He was able to share his own stories as an immigrant and validate the familial pressures with the students that he interacted with. In hopes to empower and to work towards positive change.  As a student affairs educator, he finds great joy in sparking the passions among students while developing their leadership, identity, and aspirations.  In his free time, he enjoys eating, running, hiking, bouldering, and the willingness to try something new!
Jeffrey Alton – Assistant Director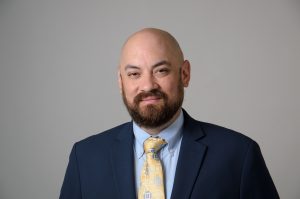 Jeffrey Alton (he/him/his) is the Assistant Director of the Asian American Cultural Center. Born and raised in East Hartford, CT, Jeff is a two-time UConn alumnus, earning a Bachelors of English with a Minor in Asian American Studies and a Master's degree in Higher Education, Student Affairs. Prior to UConn, he worked as the Associate Director of the Asian American Resource and Cultural Center (AARCC) at the University of Illinois at Chicago (UIC), where he directed the Asian American Mentor Program, College Day, was an instructor in Global Asian Studies and in the Honors College, and was the liaison to a variety of offices in Student Affairs. His passion for working with the Asian and Asian American community and other underrepresented and underserved communities comes from his own experience at UConn and with the AsACC; where he developed the skills and had the experiences to redirect his life path from nursing to education. In his spare time he is a cat enthusiast, avid gamer, fisherman, eater of many things, and a traveler to places near and far.
Elisa Tolentino – Graduate Assistant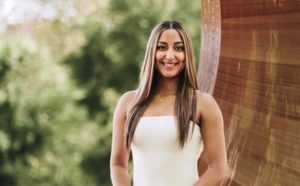 Elisa Tolentino (pronouns: she/her/hers) is the Graduate Assistant at the Asian American Cultural Center. After graduating with her bachelor's degree from Southern Connecticut State University, Elisa is eager to delve further into her education in pursuing her master's degree in Higher Education and Student Affairs at UConn. Her student leadership positions in being a Resident Advisor, Orientation Ambassador, Special Projects, and Research Intern in Diversity, Equity, and Inclusion, along with working in Student Conduct and being a part of the Anti-Bias Task Force, have led to Elisa's desire to create meaningful and mindful positive change in her communities. Elisa's passion for pursuing Higher Education stems from challenges in witnessing and experiencing injustice and having her undergraduate journey be nonlinear. The most important life lesson Elisa learned at the end of her undergraduate career was to have faith and trust in herself as all things would work out the way they were meant to be intended. Elisa's end goal is to push positive messages forward based on intentionality and create safe spaces for individuals to use their differences and life barriers as tools to connect in acknowledgment and acceptance. In her free time, Elisa is a major food enthusiast, loves to spend time with her partner, family, and friends, loves shopping, all things health and wellness, along with binging Netflix shows and taking way too many cooking tips from Gordon Ramsay.
---

Student Staff

The student staff of the Asian American Cultural Center is crucial to its successful operation. We strive to assemble a staff that is sincerely committed to the center's mission and programs.

Employment at the center requires:

a professional and productive work ethic
knowledge of the center's history, facts and services
attendance at specified meetings
planning and preparation of specific center programs or projects
support and attendance at center events
attendance at a minimum of 2 events each semester sponsored by other cultural centers
making presentations on current Asian American issues for staff meetings
ability to represent the center at other campus events
training to assume a leadership role in Asian American activism

Students who share this commitment and are interested in working at the center, please contact the office and inquire about employment.

Anson Lau
Staff Member

Caitlin Ith
AMP Coordinator

Dahra Dy
Senior Banquet

Chris Reach
Senior Banquet

Emily Liu
Listserv/Website

Halle Gavin
Staff Member

Irene Pham
Graphic Design/Marketing

Jackson Lin
Staff Member

Juanito Briones
Photographer/Social Media

Khadija Shaikh
Salaam Coordinator

Kymani Baxter
Staff Member

Leo Liu
Photographer

Lynna Vo
Staff Member

Moeen Khawaja
4A Representative

Morgan Xu
Staff Member r

Niki Patel
Staff Member

Niyati Dave
Senior Banquet

Pavayee Socrates
Staff Member

Rilee Roldan
Staff Member

Sara Oba
Staff Member

Shannon Huang
Staff Member

Tiffany Lau
Staff Member

YoonYoung Kim
Staff Member

Zayneb Shaikh
Design/Message Board