Angela Rola – Director (1993-Present)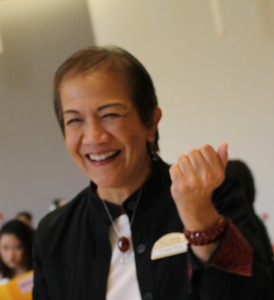 Angela Rola is the founding Director of the Asian American Cultural Center at the University of Connecticut, Storrs campus. She has developed a variety of programs focusing on the diverse Asian American community in both the State of Connecticut and across the nation. Angela has developed two mentoring programs, Asiantation Mentoring Program– a program for entering UConn students and K.U.B.E. (Kids & UConn, Bridging Education) – a community-based program for middle school students. In addition to directing the center, she also teaches a First Year Experience course, a course on Asian American Mentoring and Leadership, and lectures extensively in undergraduate and graduate courses on campus as well as other public and private schools, and for profit and non-profit companies nationwide. She is a diversity trainer for state mandated training and also develops site appropriate training programs.

Angela serves on the Advisory Boards of UConn's Asian American Studies Institute and the Center for Academic Programs. She also serves on numerous committees and task forces throughout the University. From 1991-93 she was President of the UConn Asian Faculty & Staff Association and now holds an Executive Board position. In the state Angela is the Chair of the Asian Pacific American Coalition of Connecticut, a committee of Connecticut residents who have successful worked towards the creation of the Asian Pacific American Commission.

In 2007, the University recognized Angela with the Outstanding Student Advisement and Advocacy Award. Her leadership in the community earned her an award in 2004 from SNEHA, Inc., a network of South Asian women in Connecticut, and recognition at the 13th Annual Ball of the Federation Filipino Associations in CT. She was named the 2002 Higher Education Multicultural Faculty of the Year at the 7th Annual CT Conference on Multicultural Education.
Sheila Kucko – Assistant Director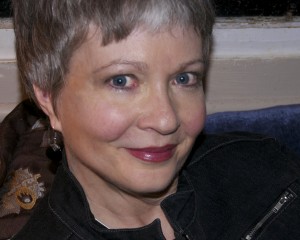 Sheila Kucko is the Assistant Director of the Asian American Cultural Center. She has been very fortunate to work at the Asian American Cultural Center since its opening in 1993. She received her BA from Dickinson College, with a major in Psychology, many moons ago. Having labored in corporate America before coming to UConn, she is much happier spending her working hours on a college campus. This transplanted Pennsylvanian has come to truly appreciate the joys of living and learning in Connecticut.
---
Student Staff
The student staff of the Asian American Cultural Center is crucial to its successful operation. We strive to assemble a staff that is sincerely committed to the center's mission and programs.
Employment at the center requires:
a professional and productive work ethic
knowledge of the center's history, facts and services
attendance at specified meetings
planning and preparation of specific center programs or projects
support and attendance at center events
attendance at a minimum of 2 events each semester sponsored by other cultural centers
making presentations on current Asian American issues for staff meetings
ability to represent the center at other campus events
training to assume a leadership role in Asian American activism
Students who share this commitment and are interested in working at the center, please contact the office and inquire about employment.