Angela Rola – Director (1993-Present)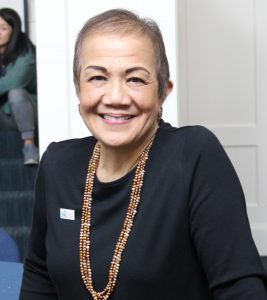 Angela Rola (pronouns: she/her/hers) is the founding Director of the Asian American Cultural Center at the University of Connecticut, Storrs campus. She has developed a variety of programs focusing on the diverse Asian American community in both the State of Connecticut and across the nation. Angela has developed two mentoring programs, Asiantation Mentoring Program– a program for entering UConn students and K.U.B.E. (Kids & UConn, Bridging Education) – a community-based program for middle school students. In addition to directing the center, she teaches a course on The Asian American Experience, a required course for all AMP Mentors and lectures extensively in undergraduate and graduate courses on campus as well as other public and private schools, and for profit and non-profit companies nationwide. She is a diversity trainer for state mandated training and develops site appropriate training programs.
Angela serves on numerous committees and task forces throughout the University. From 1991-93 she was President of the UConn Asian Faculty & Staff Association and now holds an Executive Board position. Within the state of Connecticut, Angela served as one of the commissioners for the Commission on Equity & Opportunity (CEO) from 2008-2017.  She was appointed as one of six Asian Americans to represent the concerns of the community in the state.
Angela has received many awards both on campus and throughout the state. The CT Women's Education and Legal Fund (CWEALF) named her as one of the October 2010 recipients of the "One Woman Makes a Difference" award honoring women who have personally and professionally made a difference in the lives of women and girls in Connecticut. In 2015, the National Association of Student Personnel Administrators (NASPA) awarded her the Henry Gee Outstanding Mentoring Award from the Asian/Pacific Islander, Desi American (APIDA) Knowledge Community.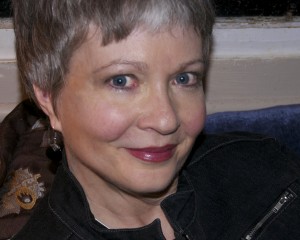 Sheila Kucko (pronouns: she/her/hers) is the Assistant Director of the Asian American Cultural Center. She has been very fortunate to work at the Asian American Cultural Center since its opening in 1993. She received her BA from Dickinson College, with a major in Psychology, many moons ago. Having labored in corporate America before coming to UConn, she is much happier spending her working hours on a college campus. This transplanted Pennsylvanian has come to truly appreciate the joys of living and learning in Connecticut.
merz lim – Associate Director of Programming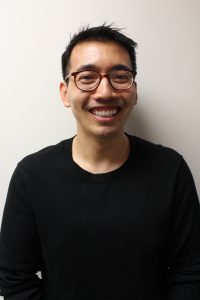 merz lim (pronouns: he/him/his) is the Associate Director for Programming at the Asian American Cultural Center.  merz began his student affairs career at Texas A&M University in 2008.  He then pursued his M.A. in Higher Education in Student Affairs at UConn working as a graduate assistant at AsaCC. He has also held other positions at University of Maryland-College Park and Rutgers University-New Brunswick, NJ working within Asian Pacific Islander American (APIA) students.  His passion for working within the APIA lens ignited when he went to UConn and found himself challenged and inspired by a community who cared about giving back and dissected the intersections of being APIA.   He was able to share his own stories as an immigrant and validate the familial pressures with the students that he interacted with. In hopes to empower and to work towards positive change.  As a student affairs educator, he finds great joy in sparking the passions among students while developing their leadership, identity, and aspirations.  In his free time, he enjoys eating, running, hiking, bouldering, and the willingness to try something new!
Rachel Wada – Graduate Assistant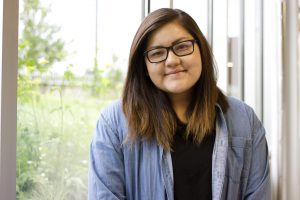 Rachel Wada (pronouns: she/her/hers) is a graduate assistant in the Asian American Cultural Center. Rachel is from Aurora, Colorado and graduated with honors from Colorado State University in May of 2017 with a B.A. in Art History and a second field in Chemistry. After graduating, Rachel worked at the University of Minnesota Duluth in residence life as a residence director. Rachel is entering the Higher Education and Student Affairs graduate program at UConn and is excited to continue her journey in student affairs. She is most looking forward to continuing to explore her biracial identity and developing as a practitioner while at UConn. She feels very grateful to be doing both while she is surrounded and supported by the wonderful AsACC community!
---

Student Staff

The student staff of the Asian American Cultural Center is crucial to its successful operation. We strive to assemble a staff that is sincerely committed to the center's mission and programs.

Employment at the center requires:

a professional and productive work ethic
knowledge of the center's history, facts and services
attendance at specified meetings
planning and preparation of specific center programs or projects
support and attendance at center events
attendance at a minimum of 2 events each semester sponsored by other cultural centers
making presentations on current Asian American issues for staff meetings
ability to represent the center at other campus events
training to assume a leadership role in Asian American activism

Students who share this commitment and are interested in working at the center, please contact the office and inquire about employment.

Jenny Challagundla
Global Gateways Coordinator

Steven Chen
Global Gateways Coordinator

Maggie Cheung
Marketing

Shafina Chowdhury
Senior Banquet

Shelly Evia
ChinaCare Coordinator

Sana Haroon
Salaam Coordinator

Johnson Hoang
AMP Coordinator

Trane Kessler
KUBE Coordinator

Ethan Kimaru
PAC Coordinator

Cindy Lam
AMP Coordinator

Fiona Liu
AMP Coordinator

Julia Nguyen
MIXED Coordinator

Pamela Nguyen
Global Gateways Coordinator

Sam Nguyen
Senior Banquet

Anh Thy Pham
Alumni

Kulnoor Saini
PAC Coordinator

Sunny Sarker
PAC Coordinator

Shaina Selvaraju
Global Gateways Coordinator

Andy Vu
Listserv

Robert Williams
AMP Coordinator

Ronghui You
Alumni