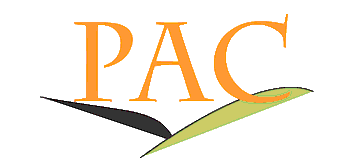 The Pan Asian Council (PAC) is made up of representatives from the Asian American student organizations affiliated with the Asian American Cultural Center. As the central hub of information for student organizations, the Pan Asian Council promotes awareness through social, cultural, and interpersonal activities by allowing for community involvement, personal development, and networking between diverse student groups from the Asian American community. Focusing on its programming, PAC gives students the opportunity to explore and define their cultural identity as well as unify ideas across cultural boundaries. PAC is also responsible for the planning and implementing of two major annual events: Homecoming and Asian Nite.
For more information, contact pacasacc@gmail.com
Alima International Dance Association | alima_uconn@yahoo.com
"Alima" is an Arabic word meaning "those who are skilled at music and dance". Our goal is to teach members and the surrounding community about cultural differences through the art of dance and music. Our dances tell stories of people from Africa, Haiti, Europe, the Middle East and other nations around the world. We also showcase hip-hop, lyrical and modern routines. Alima is here to teach people to look past nationality and ethnicity and see that we are all connected through dance and music.

Asha for Education (AIDA) | ashaforeducationuconn@gmail.com
Asha for Education works to contribute to the educational security of underprivileged children in India. Efforts are in conjunction with a nation-wide movement to help increase academic opportunities for the youth in India. Education is a source of freedom for the younger generations as they try and escape the oppressive cycle of destitution.

Bangladeshi Student Association (BSA) | uconnbsa@gmail.com
The Bangladeshi Student Association (BSA) is an organization formed to unite students of Bangladeshi origin and to promote and spread Bangladeshi culture within the university community and beyond.

Chinese Language and Culture Club | rashell.smith@uconn.edu

The Chinese Club is dedicated to promoting understanding/appreciation of Chinese language and culture for students at UConn and other interested members of the UConn community. It also provides opportunities for members to improve their language skills.

Chinese Students and Scholars Association (CSSA) | cssa.uconn@live.com
The Chinese Students and Scholars Association aims to enhance Chinese cultural understanding and serve the Chinese community at UConn.

Chinese Undergraduate Student Association (CUSA) | uconncusa@gmail.com
CUSA is an organization dedicated to promoting Chinese culture through many events, such as educational workshops, food fundraisers, and many other activities.

Delta Epsilon Psi (Fraternity) | hamza.tanveer@uconn.edu
Delta Epsilon Psi is a South Asian interest service fraternity. The purpose of our fraternity is to develop leadership within its members by instilling Brotherhood, Discipline, and Commitment.

Delta Phi Lambda (Sorority) | uconn@deltaphilambda.org
The Sisters of Delta Phi Lambda feel extremely privileged to be enriched with our close-knit sisterhood. We seek to reach out to young women so that they can be welcomed into our family and enjoy the benefits of our organization. Motivated and ambitious, we strive to promote every conviction of Delta Phi Lambda. Thus, we aspire to reach out to female collegiate students to enrich their lives, and by doing so, enriching ours.

Filipino American Student Association (FASA) | uconnfasa@gmail.com
The Filipino American Student Association aims to gather together the Filipino community at UConn as well as those interested in the Filipino culture to promote unity, camaraderie, and awareness through educational, cultural, and social events.

Half Asian People's Association (HAPA) | uconnhapa@gmail.com
UConn Half Asian People's Association (HAPA) is a student organization that aims to create a community of part-Asians and provide a forum and open area for discussion about interracial relationships, ethnic identity, and mixed race issues.

Hindi Urdu Language Association (HULA) | hulauconn@gmail.com
This organization is meant to promote the learning of the Hindi and Urdu language (Hindustani) at the University of Connecticut and enhance knowledge of it's rich culture, as well as to enhance awareness of the world's fourth most most spoken language.


Hindu Students Council (HSC) | uconnhsc@gmail.com
The Hindu Students Council is an organization dedicated to the preservation and understanding of Hindu culture and ideology at UConn.

Husky Bhangra (HB) | huskybhangra@gmail.com
Husky Bhangra is UConn's premier dance team! We are a nationally competitive team that is always looking for new members to join. We actively work hard to compete and place at competitions around the world.

Husky Hungama  | huskyhungama@gmail.com
Husky Hungama is UConn's South Asian Fusion A capella group! The group consists of a four-part a capella group that fuses Western music with traditional and modern South Asian music.

Indian Students Association (ISA) | huskyisa@gmail.com
A student run organization aimed at sharing knowledge of Indian culture through various events and participation in campus wide showcases. It is designed to bring together the Indian community on campus and welcomes all who are interested.

International Chinese Student Association (ICSA) | info.icsauconn@gmail.com
The International Chinese Student Association (ICSA)" is an independent organization of University of Connecticut, dedicated to the goal of promoting social, intellectual and cultural activities for international Chinese students at UConn.

Iranian Student Association (IAU) | iranian.assn.uconn@gmail.com
The Iranian Student Association is an organization dedicated to fostering camaraderie and fellowship through Persian heritage. Our goal is to establish a well-knit community through celebration of the Iranian culture.

Japanese Student Association (JSA) | jsa.uconn@gmail.com
The Japanese Student Association is open to all UConn students and faculty interested in enjoying and spreading awareness of Japanese culture. All events held by this association are related to past and modern culture, such as popular Japanese activities and cooking authentic food.

Kappa Phi Lambda (Sorority) | kpluconn@gmail.com
Kappa Phi Lambda is a cultural and service-based Asian American-interest sorority. Though we are Asian-interest, we are NOT Asian-exclusive. We have locations on 27 campuses in the United States and more than 2000 sisters nationwide.

Korean Student Association (KSA) | uconnksa@gmail.com
The Korean Student Association was created at UConn to promote Korean culture and traditions. We have events and fundraisers aimed at spreading and enjoying Korean culture. Facebook/Twitter/Instagram: uconnksa

Lambda Phi Epsilon Interest Group (Fraternity) | uconnlambdaphiepsilonig@uconn.edu
Lambda Phi Epsilon or ΛΦΕ is the first and only internationally recognized Asian-interest fraternity. Founded in 1981 on the UCLA campus, Lambda Phi Epsilon has expanded to 60 chapters with over 12,000 brothers, making it the largest Asian-interest fraternity in the world. Lambda Phi Epsilon strives to guide men on a lifelong discovery for authenticity and personal growth, imagining a world where Lambda men live authentic, fulfilling lives in the pursuit of a noble purpose.

Nepali Student Association (NSA) | uconn.nsa@gmail.com
This group is for students interested in learning about Nepal and its rich culture. They will have first hand experience with student originally from Nepal and also take part in raising awareness about issues regarding Nepal.

Pakistani Community at UConn (PCUC) | uconnpcuc@gmail.com
The Pakistani Community at UConn's main goal is to provide students, both Pakistani and non-Pakistani, with a place to learn about, promote and share the diversity of culture as well as strengthen the bonds between Pakistani students, on and off campus. Instagram/Twitter: UConnPCUC

Pi Delta Psi (Fraternity) | uconn.pideltapsi@yahoo.com
The University of Connecticut Omega Chapter of the Pi Delta Psi Fraternity, Inc. was founded in April 2008. We strive to promote Asian Awareness amongst ourselves and the community. This organization of Student Leaders works to bridge cultures within the University of Connecticut community.

Sanskriti | uconn.sanskriti@gmail.com
Carnatic Music is the oldest form of music originating from India. Carnatic Music is classical devotional Indian Music written in numerous languages. This club will be devoted to practicing, performing, and spreading Carnatic Music throughout UConn.

Shah Ru Conn | shahruconn@gmail.com
Named after the King of Bollywood, iconic actor Shah Rukh Khan, SHAH RU CONN seeks to recreate the spirit and vigor of Bollywood films for on-stage live performances and bring the world of Hindi-Filmi Fusion dance to UConn.

Sikh Student Association (SSA) | ucsikhs@uconn.edu
UConn's Sikh Student Association hopes to raise awareness of the Sikh religion and promote open discussion about the religion by way of hosting various cultural events and projects across campus. We aim to create an inclusive environment meant to engage people from all walks of life and bring people together under a common goal of service, ultimately learning from and educating each other along the way.

Surya | uconnsurya@gmail.com
Uconn Surya is a dance team that fuses Western and Classical Indian styles of dancing such as Bharatanatyam, Hip Hop, Lyrical, Bollywood, Bhangra, and much more! The team perform at various events, showcases, and competitions on and off campus.

Thai, Lao & Cambodian Student Association (TLCSA) | uconntlcsa@gmail.com
As a cultural organization, we plan on promoting our culture and traditions by hosting educational, social, and cultural events. Our group is open to all UConn students who are interested in the Thai, Lao, and Cambodian cultures. We highly encourage you and your friends to join us in our cultural journey as a club. If you have any questions, please feel free to contact us!

ThundeRaas | uc.raas@gmail.com
UC ThundeRaas is a nationally competing garba/raas team that aims to spread culture and diversity through the medium of dance.

UConn Taiko | uconntaiko@gmail.com
UConn Taiko is a Japanese-style drum group. At our practices, we learn about Japanese Culture, practice proper form and technique, learn pieces, play with rhythmic improvisation and rehearse for performances.

Vietnamese Student Association (VSA) | uconnvsa@gmail.com
VSA strives to preserve and promote the Vietnamese culture through various events such as charity, cultural shows, trips, and collaborations with other VSAs. We encourage anyone with interest in Vietnamese culture to join!