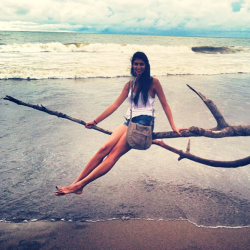 Class of 2010
Molecular and Cell Biology & Cultural Diversity and International Health Studies Double Major
Interviewer: Josh Andrade
Class of 2014, Molecular and Cell Biology Major
I had the pleasure of speaking with Monica Shah about her time at AsACC, UConn, and post-graduation experiences.
When attending the university, she began as a Molecular and Cell Biology major on the pre-med track. Her interests took a shift over the years, however, and she graduated with an individualized major geared towards healthcare management. We'll get to how she's using what she's learned to make steps to change the world (literally) in a bit.
Her involvement with AsACC began when she became a mentor then coordinator for the Asiantation Mentoring Program. After this, she could always be found at the center, simply hanging out with everyone there (she even was awarded the superlative "Most likely to be seen at AsACC"). Her amazing personality continued to shine through as AsACC's candidate for the Homecoming Royalty Pageant and emcee for Asian Night. Also, she organized Styles of Asia, a runway fashion show exhibiting traditional and pop fashion from East, South East, and South Asia. This event accomplished one of her goals in bringing the different organizations of the Pan Asian Council together.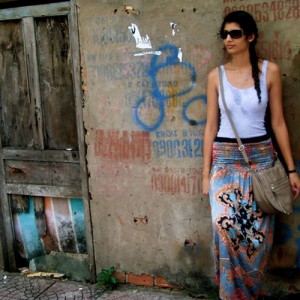 Monica then took her talents to New York City and served as an AmeriCorps member working with the South Asian Youth Action or "SAYA!." Here, she did a lot of fundraising and public relations work. Additionally in SAYA, Monica piloted a mentoring program with 10 students that was heavily influenced by AMP + KUBE.
To add if you like – I also worked as a comprehensive Case Manager for people who have HIV/AIDS and Medicaid at the AIDS Service Center of NYC  (ASCNYC) while also serving on the board of the American India Foundation New York Young Professional Chapter where we raised funds for children orphaned because of HIV/AIDS in India. At ASC – I managed everything from health, financial issues, homelessness, harm reduction, etc for over 60 clients.
After her time in NYC, Monica enrolled in Johns Hopkins where she is working towards her Masters of Health Administration. The program requires a one year residency, and Monica was matched to Johns Hopkins Singapore. The hospital is a smaller operation than most, which affords her the ability to work directly with managers and report directly to her CEO. She is deeply immersed with strategic planning and risk management which is helping the hospital remain accredited.  Singapore's healthcare system is one of the best in the world, and Monica is making sure in stays that way!
She is one of only two Americans in her office. But that's okay though, she enjoys being in such a multicultural environment as there are people from all over the world located in Singapore. She has described life there as expensive, but extremely amazing. She has taken advantage of Asia's budget airline system and traveled to numerous other Asian countries. If you'd like to get more of a picture of Monica's time in abroad, I'd encourage you to take a look at her blog here: http://myendlesssummerinsg.wordpress.com/
Again, it was awesome to meet and talk to Monica. She is truly an outstanding woman and representing AsACC and the Huskies well!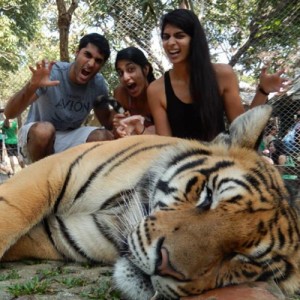 ---